Bond Cleaning Services in Sunshine Coast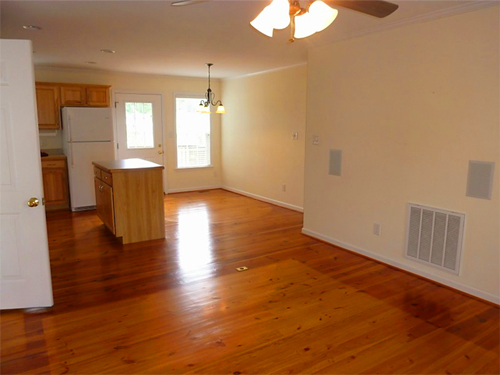 A personalised bond cleaning you can be sure of!
An end of lease cleaning in Sunshine Coast, AU or a bond cleaning in Sunshine Coast, QLD only comes into play when you are moving out of your existing rental home in the Sunshine Coast. For a couple reasons, you are moving out on an immediate emergency basis or it is relocation. Whatever be it, the best move would be to engage a cleaning services company like Bright Aire to take whose price is right to care of the bond cleaning or end of lease cleaning.
Sunshine Coast's Bond Cleaners
The detailed end of lease cleaning processes observed by the Bright Aire cleaners in the Sunshine Coast, Australia:
As a cleaning service company who offers end of lease cleaning, we have a predefined process in place. The bond cleaning or end of lease cleaning comes with many different options and the pricing too is determined accordingly..

Depending upon what our client wants undertaken, we determine what option it comes under. We do have a basic clean plan, a medium clean plan, and a comprehensive premium clean plan.

The extent and range of cleaning that pertain to these options largely differ. For a basic clean, as is suggestive, the end of lease cleaning is a basic cleaning and covers all areas of your home.

Now, if a customer were to choose a medium clean plan, then it is a little more detailed and it includes spot and stain removal, movement of furniture, vacuuming, hot water extraction and more.

And yes, a premium cleaning is a detailed, comprehensive end of lease cleaning plan that covers both of the basic and medium clean plans and a whole lot more. Every room is cleaned in detail. This includes the flooring, the walls, carpet, and of course if any furniture or appliances are present.
We are the perfect 'key' to clean your house
How our cleaner approaches work!
Whatever bond cleaning or end of lease cleaning option our client were to choose for their Sunshine Coast rental, the underlying fact is that our cleaners approach work with the same dedication and commitment. Therefore, there is no compromise when it comes to any having your place cleaned and it reflects well in our affordable, cheap, cleaning services including bond cleaning and end of lease cleaning services in Sunshine Coast, QLD.
If you are moving out on short notice due to an emergency or it is a planned move, you want an affordable cheap, price end of lease cleaning or bond cleaning service undertaken by an experienced end of lease cleaner in and around the Sunshine Coast, roundabouts. Your best resort would be to connect with Bright Aire on 07 5443 9000. You may email us at- info@brightaire.com.au.