Pest control services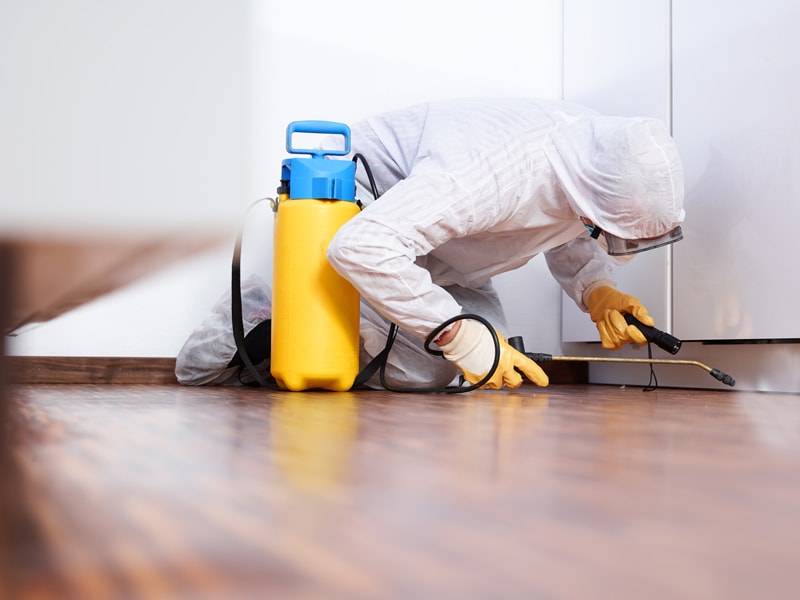 It is very important that as part of your house or building upkeep and maintenance services, pest control and pest management services too are carried out.
Pest control management includes pest inspection, followed by pest treatment and pest control services. To protect your home, building and the surroundings, it is very important that pest control services are adopted by you on a periodic basis.
Now, pest control services are offered by the cleaning services company- Bright Aire. We specialise in different types of pest control and pest management services. The onus is on us to render your home or building pest-free and if ever termites are detected in your property, then termite removal and protection services too are undertaken by us.
As part of our pest control services, we first undertake a detailed inspection of your place. After we have identified the presence of pests like termites, we move into an action-mode and plan our next course of action which is pest treatment services. We employ techniques that will ensure that the pests are eradicated and eliminated, and your property is pest-free.
We don't stop at this. We also have a follow-up service wherein we just check to see if the pest control measures were effective and the pests have been eliminated completely.
For pest control services, contact Bright Aire on 07 5443 9000. You can email us at-info@brightaire.com.au.