Pest Control Services in Sunshine Coast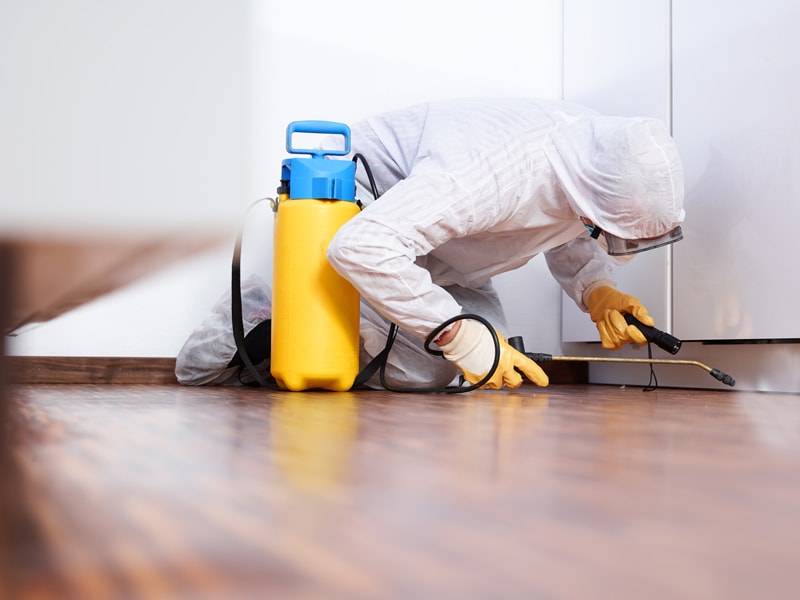 Worried there is a spider, roach, ant or termite infestation in your home in Sunshine Coast, QLD? Has a water damage caused any insect infestation? Want to touch base with a dependable exterminator from a good pest control, removal and treatment service to understand how best to control and contain the infestation? Not to worry, your best bet would to touch base with Bright Aire in the Sunshine Coast.
It is very important that as part of your house or building upkeep and maintenance services, pest control in Sunshine Coast, QLD and pest management treatments and services are carried out.
On your behalf, the expert exterminators and pest control services are offered by the cleaning services company- Bright Aire. We specialise in different types of pest control and pest management services. The onus is on us to lead and render your home or building pest-free and if ever cockroach or termites are detected in your property, then termite removal and protection services too are undertaken by us.
Sunshine Coast's Pest Control
Typically, what are the common insects and pests that may infest your home or workplace in the Sunshine Coast, Australia?
Daddy Long Legs

Ants

Cockroaches

Redbacks

Spiders

Termites

Carpet Beetles

Silverfish

Mice

Rodents

Wasps

Fleas

Bedbugs
What are the processes followed by the exterminator from Bright Aire?
Our insect and pest control management first start with a detailed pest inspection of the property. Our exterminator wants to know if there is a presence of pests or insects like termites, bedbugs, spiders, mice, redback, cockroaches and ants.

If the insect or pest infestation has been confirmed and the area where it is concentrated or present in is identified, then the next course of pest removal, treatment and pest control services are planned for your property in the Sunshine Coast AU.

The next step our exterminators adopt is to discuss with the homeowner, the type of pest control treatment as in if natural, safe, organic products are used. What type of pest treatment measures should be adopted? To eliminate the roaches, rodents, fleas and bedbugs.

Once the homeowner confirms the pest management, pest control and treatment procedure are confirmed, then our exterminator will accordingly use natural, safe pest control products and go about the pest extermination process.

Always remember, to close any future pest infestation, always plan a pest prevention and pest protection services to protect your elite home, building and the surroundings. It is very important that pest control, prevention, treatments and related services are adopted by you on a periodic basis.

We don't stop at this. We lead a follow-up service to check to see if the pest control measures were effective and the pests like cockroach or termite has been eliminated completely.
In a nutshell, our pest control services, we first undertake a detailed inspection of your place. After we have identified the presence of pests like termites, we move into an action-mode and plan our next course of action which is pest treatment services. We employ techniques that will ensure that the pests are eradicated and eliminated, and your property is insect and pest-free.
For pest control services, and to close and rid your elite Sunshine Coast house of any pests and insects like cockroach, wasps, ant, spider, ant, red back, silverfish, carpet beetles, contact Bright Aire on 07 5443 9000. You can email us at- info@brightaire.com.au.