Carpet Cleaning and Rug Cleaning in Sunshine Coast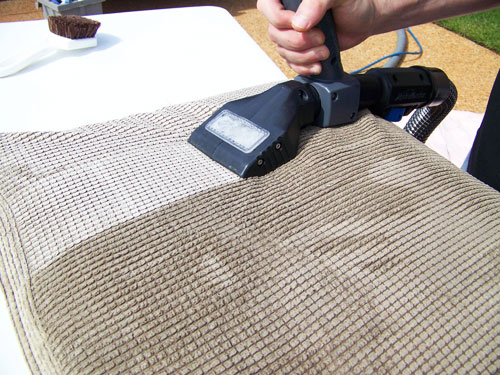 The world of carpets, rugs and more!
Carpets and rugs are great to have in any home or office. They accentuate the looks and interiors and in a way are great features to have around. A carpeted floor or even rugs are high on extending a touch of class on the one hand. But they need to be cleaned and maintained periodically. If not, they become a hub for grit, dust mites, dust, allergens and of course, stains and dirt.
Clean, fresh, dry carpets always!
The best carpet and rug cleaners in the Sunshine Coast!
So, if you are looking for a local, expert domestic or commercial carpet cleaners to help in a round of carpet cleaning and washing or rug cleaning and wash service, just reach out to Bright Aire.
The expert domestic cleaner and washer from Bright Aire also undertake couch, lounge sofa, leather cleaning and furniture wash and cleaning services. Locally, our cleaner and washer are regarded for our superlative services and the range of cleaning services we undertake. And a special mention is that our price is affordable and cheap.
What prompts emergency upholstery, rug and carpet cleaning in the Sunshine Coast, QLD?
Rug cleaning in Sunshine Coast or carpet cleaning in Sunshine Coast, AU are prompted because of an unexpected flood or water damage and your carpets become wet and experience a carpet water damage in the Sunshine Coast.

Because your home is flooded, the rug, mattress, upholstery, couch and carpet is damaged. This is when you seek an experienced, local cleaner to take care of the emergency flood carpet drying in Sunshine Coast service.

An unexpected rainstorm or burst pipe situation will push you to find a cleaner who specialises in wet carpet drying in Sunshine Coast, Australia.
Our carpet and rug cleaning services follow the prescribed AS/NZS Australian Standards. For our carpet cleaning process, we follow a detailed step-by-step process. As part of this, we:
Inspect and assess the state of the carpets. How dirty and dusty it is, whether it has a lot of stains embedded within its fibres and more.

After which, we first vacuum the carpets and remove as much grit, dust from the carpets and rugs.

And then, we concentrate on removing stains and spots from the carpet and rugs. We use carpet cleaning products and stain removers to help loosen the stains and spots from the carpets.

Following which, we engage in deep cleaning and washing or carpet steam cleaning in Sunshine Coast which will help extract the stains, dirt and spots completely.

A steam cleaning process ensures that the cleaning penetrates deep into the carpet fibres.

This is followed by a carpet dry cleaning in Sunshine Coast process so the water drying happens and your carpets look fresh, smell fresh and look brand-new.

If the carpets are not very dirty or there are no stains or spots, then a deep cleaning or steam cleaning of the carpets and rugs is not engaged in. Everything depends on the state the carpets are in and how often it is cleaned.
We rejuvenate and extend the life of the carpets!
By engaging professional carpet cleaners like Bright Aire to carry out rug cleaning and carpet cleaning in your home or office, you are increasing the longevity of your carpets. Dust and dirt are effectively removed and this in turn will not cause any illnesses. Most importantly, a clean, dry carpet goes a long way in ensuring that you have a clean and well-maintained place.
If you want a one-off or regular mattress, sofa, upholstery, leather cleaning, lounge furniture cleaning, rug cleaning or carpet cleaning services locally in the Sunshine Coast, QLD, contact, Bright Aire. And we fit the category of cheap and affordable price too. on our mobile number- 0418 710 407 or call us on 07 5443 9000. Email us at- info@brightaire.com.au.