Flood and Water Damage Restoration Services in Sunshine Coast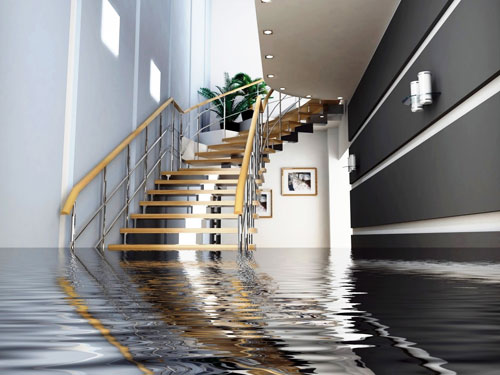 The flood and water damage fixers!
What happens in the event of a carpet water damage in Sunshine Coast, Australia? Your Sunshine Coast house is flooded and causes flood damage in Sunshine Coast. As it is an emergency, you want a dependable water damage service in Sunshine Coast, AU to repair, restore your home to the way it was.
Why does water damage and flood damage in Sunshine Coast occur?
Water damage can occur due to many reasons. Common situations could be a burst pipe causing water logging inside your house in Sunshine Coast, QLD. Or It could be overflowing bathtubs, sinks and toilets, storm and rainwater flooding, and blocked or clogged drains causing sewage backup.

Flood damage in Sunshine Coast is caused by natural causes like heavy rains, storm or even flooding. In this the carpet, the flooring and the things in the house can get damaged, waterlogged and will need to a repair and restored back ASAP.
Sunshine Coast's Flood Damage
The flood water damage clean-up guys in Sunshine Coast!
In most cases, flood restoration in Sunshine Coast and related cleaning services fall under the emergency category. It is important that once the flooding has already occurred, the cleaning and restoration process should be carried out ASAP, to reduce and prevent damages to the building structure, the flooring, carpets and of course furniture and appliances.
In such a scenario, if you are looking for expert water damage restoration in Sunshine Coast, and cleaning services in the Sunshine Coast, QLD roundabouts, you have Bright Aire to your rescue. We specialise in flood and water damage restoration services.
In the event of any flood water damage restoration in Sunshine Coast efforts, you can reach out to Bright Aire any time- 24/7. If you need an emergency water damage restoration, count on us, we are there.
Also, please remember that our price is always right! Our services are economical, cheap and the price is not over-the-top.
As part of our flood and water damage restore and clean-up efforts, we have in place a 6-step comprehensive process in place and documentation for all parties provided. The process followed is thus:
An inspection and damage evaluation to CONTENTS and STRUCTURE is carried out to check the extent of what is damaged, how much area was flooded, how much is damaged, and what needs to be done on an immediate, emergency basis.

We then get on with the water extraction and water removal from the flooring and carpets. For this, we have the latest equipment to aid in the water extraction process.

We then engage in an anti-microbial application to prevent any mildew or mould to grow in wet conditions.

Dehumidification and drying is the next step. We engage in a thorough drying and dehumidification process wherein we use air drying machines to dry the flooring, carpets and of course the walls and other appliances affected by the flooding.

Sanitizing and cleaning the place is the next on our list. After the drying process, we then set out on sanitizing and cleaning the place thoroughly.

And the last step is of course restoration efforts. After a round of clean-up, we help restore the place to what it was before the flooding. And this means we help restore the household goods, furniture, flooring and carpets to its original condition.
If you are looking for economical, cheap, dependable water, flood damage repairs, restoration and cleaning services, and it is an emergency, connect with Bright Aire on- 0418 710 407 or 07 5443 9000. If you want to email us, write to- info@brightaire.com.au.